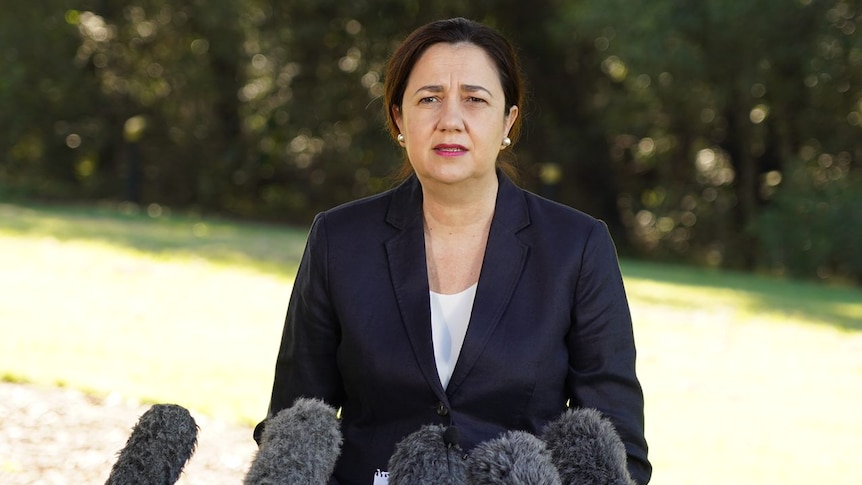 Greater Brisbane will go into a three-day lockdown after recording 10 new cases of coronavirus, four of which are community transmission.
www.abc.net.au
10 new cases in Queensland. Of course we just leave out the ages of those infected, or the number of those who have died, and the number of those who will recover. Just tell the sheep to start wearing masks wherever they go(none worn by this moron), or to stay locked up in their homes for 3 days. This simple-minded bitch, only cares about exercising her power to create human hardships, and NOT about the health of the people. She, and her cronies will never get my vote again.
As I've said before, because of our indifference and ignorance, we have enabled this government to control our lives directly. Now they can openly intrude in our lives, whenever even one coronavirus case exists(or for any other medical reason they want). Thanks to the sheep!
The next step is to force vaccinations on those who are still refusing to be vaccinated. Eventually, all those refusing vaccinations, will be given two choices. Download locator apps, or get vaccinated. If not, you will be fined or arrested.
If the government is so concerned with the public's health, then it should ban alcohol, glucose, tobacco, and MSG immediately. I guess the billions in government coffers, is worth more than the millions of lives lost, and families destroyed because of these drugs. Pure hypocrisy!!