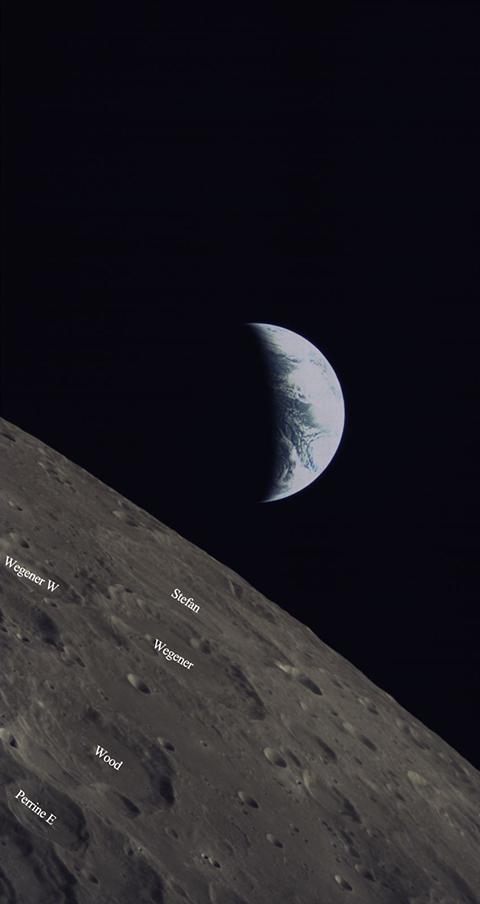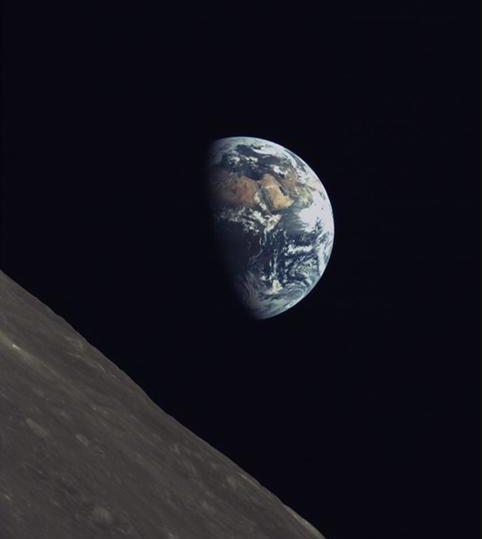 From this tweet:
Andrew Jones @AJ_FI Follow Follow @AJ_FI More

This is kind of incredible. Images of the Earth and Moon, taken by a small Saudi camera on a small 45 kg Chinese satellite in lunar orbit (Longjiang-2/DSLWP-B), as part of the Chang'e-4 relay satellite launch.
Earth from lunar orbit. Two phases with the part of the earth not in sunlight invisible: The Earth is a black body and emits no visible light. the parts of the planet we can see we see by reflected sunlight. Because of our atmosphere and oceans the Earth is not a perfect black body—it can store heat and block heat from leaving the planet. Then again, perfect black bodies do not exist in nature.
A blackbody that receives radiant energy re-emits IR until it reaches the equilibrium temperature. H2O and CO2 block IR, the earth cannot reach its equilibrium temperature and warms. Spectroscopy shows less IR reaches space as CO2 increases. Q.E.D.