Ambitious project but will it fly when the costs are added up ? Fortunately there is a Lib Govt in Tassie as a Labor "Govt" would create another NeverBuiltNetwork fiasco.
How Tasmania is transforming into a renewable energy powerhouse
Susan Muldowney by Susan Muldowney   June 26, 2019  in Projects  6 min read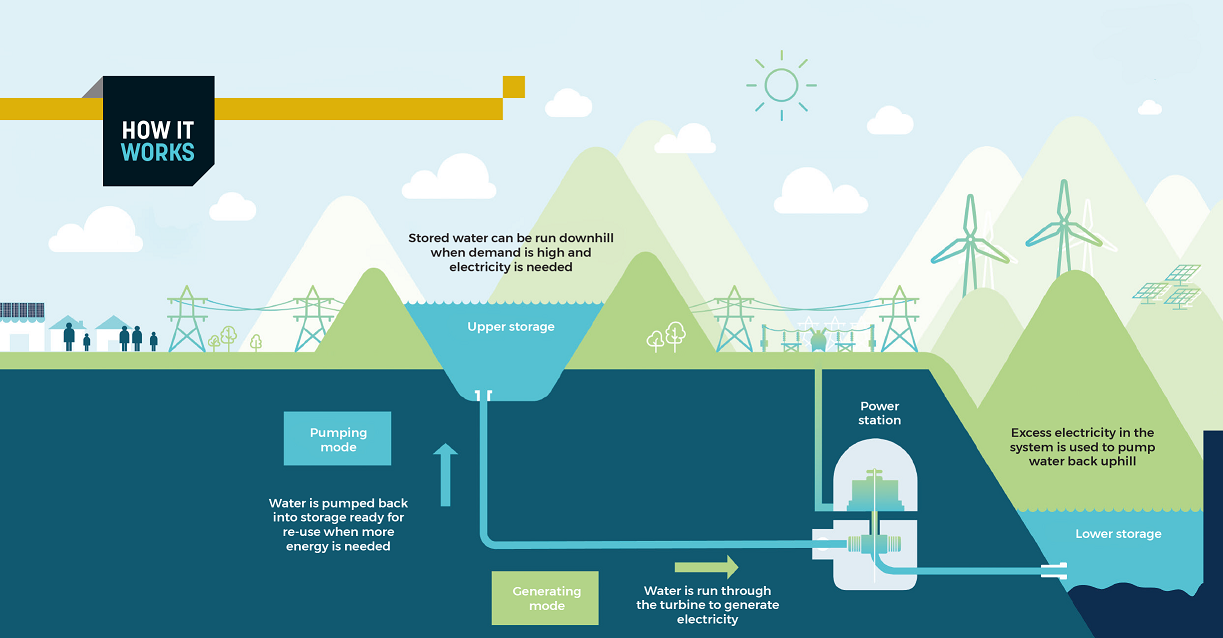 Hydro Tasmania pumped hydro
Two ambitious projects are helping Tasmania make moves to become the 'battery of the nation'.
With a location south of the 40th latitude line, Tasmania sits directly in the path of the notorious system of westerly winds known as the Roaring Forties.
Long considered the bane of sailors, these fearsome gales may soon prove a boon for the National Energy Market (NEM) as the state gears up to propel Australia's renewable energy future.
Tasmania's $2.5 million Battery of the Nation study was released in June 2018 by the country's largest generator of renewable energy, Hydro Tasmania.
It features a proposal to double Tasmania's renewable energy capacity over a 10-to-15-year period from 2500 MW to around 5000 MW via a combination of pumped hydro storage development, private wind power development and an upgrade of existing generation assets.
Integral to the proposal is the separate and highly ambitious Project Marinus, which aims to convert the state's abundant natural resources into valuable exports to the mainland via a second Bass Strait interconnector known as Marinus Link.
The two projects share a purpose: to aid the transition of the energy system.
[highlight]Read all about it here[/highlight]
https://www.createdigital.org.au/tasmania-transforming-renewable-energy-powerhouse/