This belongs here—it is about the POLITICS of AGW, the Australian Government response or lack of it to the latest IPCC report. Got pissed off several times on OzPol trying to discuss the politics of AGW in PolSux, useless fucking GMods would move it to Environment.
This is a car-crash of an interview by Sabra Lane of our Environment Minister Melissa Price:
http://www.abc.net.au/radio/adelaide/programs/am/melissa-price-paris-commitment,-ipcc-and-the-opera-house/10354540
Love this:
SABRA LANE: I'm sorry, and the question wasn't about Bill Shorten, it was about your strategies.



The Government has said the renewable energy target will not be extended beyond 2020.

As you point out the emissions reduction fund is almost out of money

There's no emissions reduction plan for the energy sector; and for the third year running, Australia's emissions rising not falling.

How will the Government turn this around in 12 years?
Clearly, this shambles will do nothing to reduce our emissions—the rest of the world will have to do the heavy lifting for us:
MELISSA PRICE: I just don't know how you could say by 2050 that you not going to have technology that's going to enable good, clean technology when it comes to coal.

I mean, I just think that's... You know, that would be irresponsible of us to be able to commit to that.
Impossible to have "clean coal" just fucking impossible: C + O2 = CO2.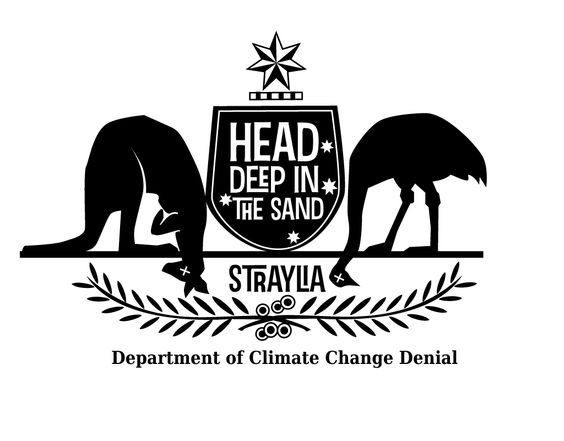 Price is a climate change sceptic with a background in the mining industry, and thanks to Scummo she is now Minister for the environment.