Trump baby' blimp to fly in London during President's visit
London: Protesters have been given approval to fly a blimp depicting Donald Trump as a giant orange baby over Parliament during the US President's visit to Britain next week.
The Greater London Authority says the six-metre inflatable can fly two hours on July 13.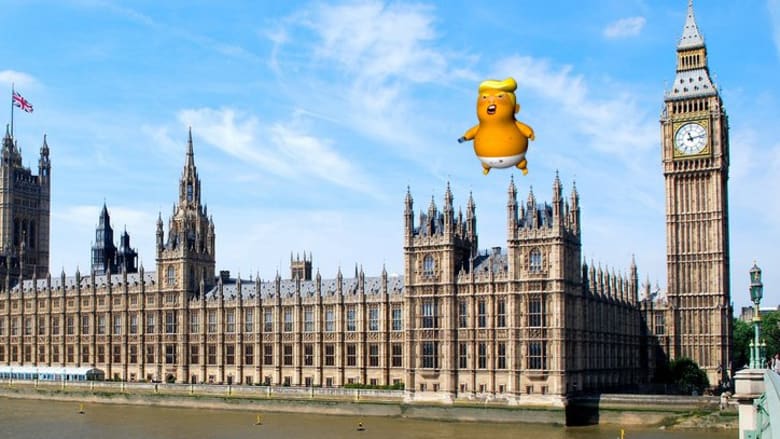 Activist Leo Murray, one of those behind the blimp, said on Thursday that City Hall "originally told us that they didn't recognise Trump Baby as legitimate protest. But, following a huge groundswell of public support for our plan, it looks like City Hall has rediscovered its sense of humour."
Anti-Trump protests are planned in London - a city the President is expected to largely avoid. He is expected to meet the Queen at Windsor Castle and see Prime Minister Theresa May at her country retreat, Chequers.
https://www.smh.com.au/world/europe/trump-baby-blimp-to-fly-in-london-during-president-s-visit-20180706-p4zptn.html