Typical avoiding deflecting, and deranged response, which only highlights why a little knowledge can be such a dangerous thing.
No, it will, as it always should, rest upon the backs of the murderous criminals who actually plan the deed, pull the triggers, & commit the heinous crimes....
Take a moment to think about the conservative sound-bite that you're spewing. NO ONE IS TALKING ABOUT RESPOSIBILITY, REGARDING THE MANICS WHO COMMIT THESE ATROCITIES!! THEY ARE CLEARLY TO BLAME FOR THEIR ACTIONS. WE ARE TALKING ABOUT INACTING LEGISLATION TO MAKE IT DIFFICULT FOR THESE MANIACS
TO LEGALLY ACQUIRE THESE TYPES OF WEAPONS
. I can't make it any clearer than this. The genus of this logic is, that if you can't legally acquire assault weapons and certain ammo, then it will be extremely difficult to kill large numbers of people while in the act of reloading your weapon, duh!!! But people who only see people as labels, can never understand this.
You have a Governor(Bush look-alike) who relaxed more gun restrictions just after this tragedy. What message do you think he is sending to the parents still mourning over the death of their children? Since you are not part of the solution, you are part of the problem. As the body-bags of the innocent keep mounting, unreasonable obstinate people like you will continue hiding behind YOUR version of the second amendment! Their blood will CERTAINLY be on your hands. If you believe that everyone should be armed to the teeth, then it should not be a surprise to people like you, when babies are slaughtered. Or, do you believe in your fantasy world, that there are only good law-abiding gun owners, and those who aren't? What about those good law-abiding gun owners, who are not??
Regarding the NRA(a club only Trumpanzees would join). They're busy with their own legal problems. Our thoughts and prayers go out to them.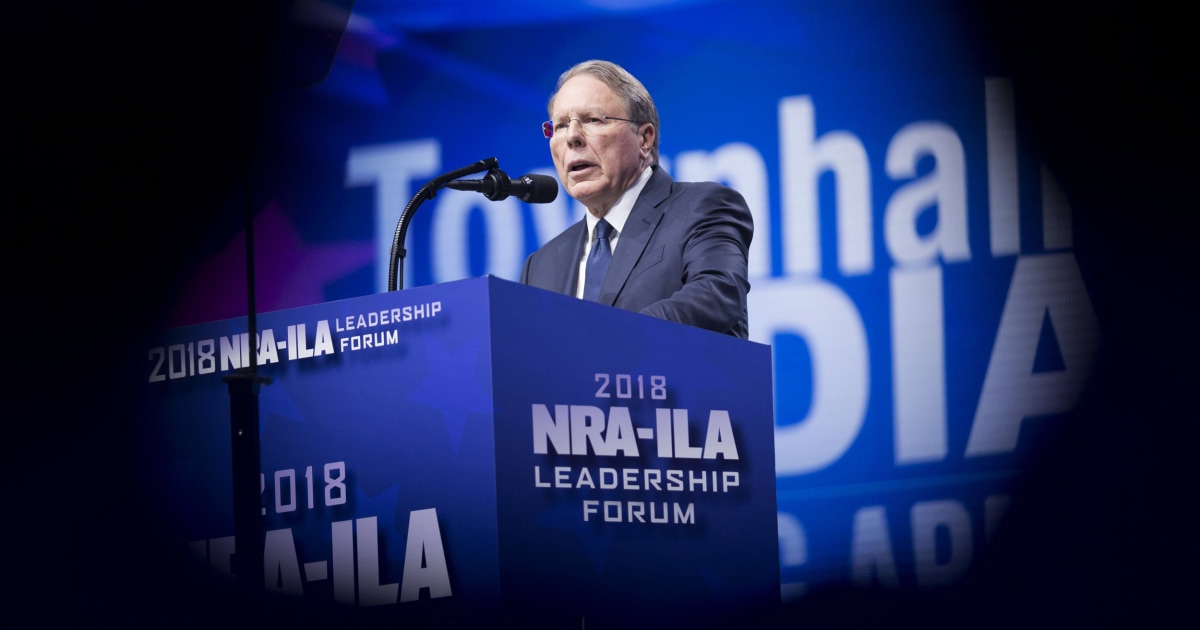 The judge found that the filing was aimed at gaining "an unfair litigation advantage" to defend a lawsuit that the group said poses an "existential threat."
www.nbcnews.com